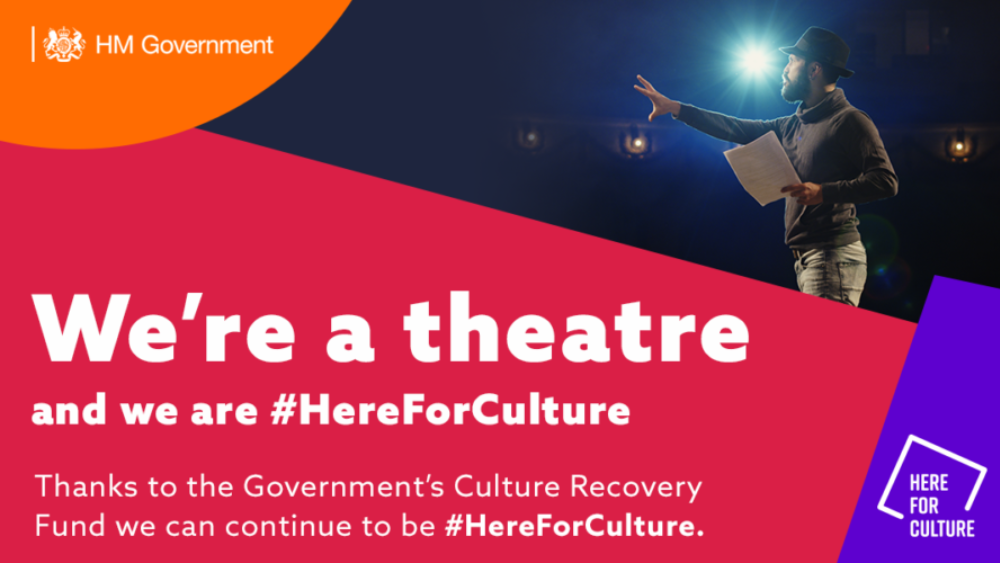 Culture Recovery Fund Awards Funding to Margate Theatres
We are delighted to announce that Margate Theatres has been awarded funding as part of the Government's Culture Recovery Fund.
Margate Theatres (Margate Winter Gardens and Theatre Royal Margate), along with over 1300 arts organisations, are grateful for the support from the Government and will now receive a share of £257m through the Culture Recovery Fund.
Paul Palmer, Hospitality and Entertainments Manager, said; "When we heard the positive news on Monday morning, it felt like a heavy weight had been lifted. Securing this money means we can bring some key staff back to work and concentrate on a timely and safe re-opening of both these important historic venues,".
This is a challenging time for the cultural sector, and the 'Here for Culture' campaign aims to build a positive movement uniting the members of the public and people across the sector to voice their support for culture.
Culture creates jobs, supports livelihoods, and brings joy to everyone. The UK leads the world in the creative industries and we can all feel pride in that.
Now, in these challenging times, it is our turn to show our support for culture. With an unprecedented investment through the £1.57bn Cultural Recovery Fund, the government is #HereForCulture so it can weather the storm of coronavirus and come back stronger.
And we are #HereForCulture too.
#HereForCulture is a movement that unites the public, government and cultural organisations in support of our fantastic cinemas, theatres, music venues, museums, galleries and heritage.
We want people to make sure that where they are able to visit local culture venues in their communities, they do so in a covid secure way. Plus, with more and more culture being curated online, there is no better time to support and enjoy all the new and exciting ways culture is available to us.
By being #HereForCulture, we aren't just supporting the people in the industry, we're also supporting communities across the country.