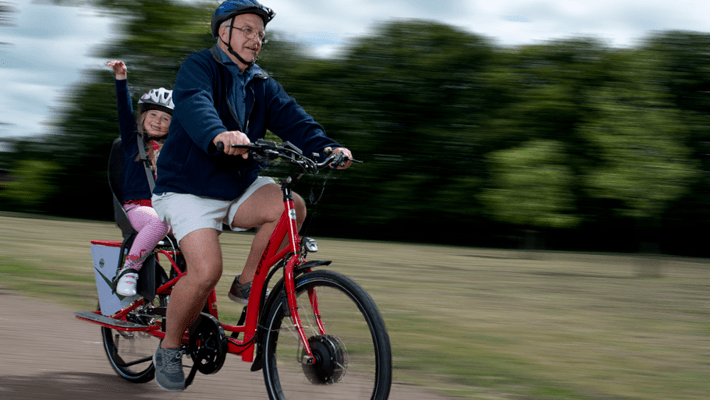 Deal-e-Bikes: The Easy Way to Discover Deal
Deal-e-Bikes is a wonderful new partnership between Deal Town Council and Your Leisure which gives you the opportunity to experience the beautiful Deal coast and surroundings by e-bike. Cycle Friendly Deal is supported by the Coastal Communities Fund.
Deal-e-Bikes are "super" bikes, bicycles with an electric motor which provides power-assistance giving riders the confidence to tackle hills, headwinds and even busier roads with ease making cycling more accessible.
The fleet of seven Deal-e-Bikes (mountain bike & step through loop frames available) are suitable for riders of all all shapes & sizes. There's also a longer cargo e-bike with a child seat.
Riding a bike is a great way to discover Deal and it makes you smile. Riding a Deal-e-Bike will make exploring even better as your ride will feel like you always have a gentle tailwind and your smile will be even wider!

"If you can ride a bike, you can ride an e-Bike!"
Plus, there's so much to see and enjoy. Head north on the National Cycle Route 1 to Sandwich, or head south to Kingsdown and the White Cliffs. Head inland to the quintessentially English countryside, chocolate box villages and rolling North Downs. Or, just enjoy riding around Deal and Walmer, discovering all its glorious heritage, all with electric powered assistance. You'll be able to enjoy the sights and get some exercise without breaking a sweat!